hours

Contact us

Vehicle tips
who we are
VanDervort's Service Center Inc. Offers Auto Repair Services You Can Count On!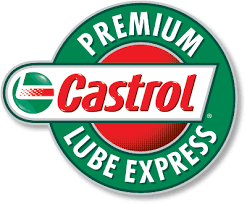 BIG NEWS!!!
CASTROL QUICK LUBE BAY NOW OPEN SATURDAYS 8:00AM TO 1:00pm!
No appointment necessary but appreciated.
Courtesy Cars Are Available for Your Use
Since 1979, VanDervort's Service Center Inc. has provided motorists in the Vestal, NY 13850 area with comprehensive auto repair services that include General Services, Car & Truck Care, Inspections and Emissions, Undercar Services, Alignment, Brakes, Tires, Engine & Transmission, Engine Maintenance, Transmission Services, 4x4 Services, Heating and Cooling Services, Electrical Services, Electronic Services, Miscellaneous Services, Domestic Cars & Trucks, Import Cars & Trucks and Towing. Our goal is to offer the best services available at affordable prices to get you back on the road in no time.

You'll be hard-pressed to find the same level of expertise that our auto mechanic specialists provide! We have years of experience working on both domestic and import vehicles of all makes and models and can work with you to find cost-effective repair and maintenance alternatives.

For a high-performing vehicle, trust VanDervort's Service Center Inc. with your car, truck, or van. To learn more about the services we offer, please contact us by phone at 607-754-4644 or send us an email. We also invite you to learn more about our dedication to you, our valued customer.
VanDervort's Service Center Inc.
1694 State Route 26
Vestal, NY 13850
8:00AM - 7:00PM
8:00AM - 7:00PM
8:00AM - 7:00PM
8:00AM - 7:00PM
8:00AM - 7:00PM
8:00AM - 1:00PM
Closed

Testimonials
The guys are honest and get the work done in a timely manner.
-Spencer M.

Booked the appointment, and was taken in almost immediately. Staff was friendly and courteous. Did the work in a timely fashion, and warned me of impending maintenance work. Worked up a quote for the work within 30 minutes. Returned the vehicle in the condition dropped it off - meaning that they didn't leave any evidence of their work in/on the vehicle. Overall excellent experience and will use their services again. I will recommend it to others who ask.
-Seth S.

Always willing to work with you. You can purchase your own parts and they'll put them on. Love having access to loaner cars.
-Julie L.

Fantastic, great service and friendly, honest, helpful people. Will be going back.
-Jacob G.

Great service and the crew there is always honest and reliable.
-James H.

Excellent service! Vandervort Service Center solved an electrical problem that another shop misdiagnosed and couldn't resolve. Vandervort's fixed it in one hour! Thanks so much!!!
-Joshua S.

Friendly, courteous and advised quickly of what was needed to make repairs and the cost.
-Paula and Phillip S.

The people!!!! The coffee is good too.
-David S.

My first time with this service station. They got my vehicle in on time and were very pleasant. I will be going here again.
-Robert C.

I was pleased with the prompt manner my car was worked on. The courtesy vehicle was very helpful & I feel like I was treated with honesty & fairness.
-Elizabeth R.

I can always get a timely appointment which they honor. Never have to wait long.
-Jennifer and John W.

know taking my car to Vandervort's, it will get complete service without any unnecessary "extras" cropping up unexpectedly. Their talented staff do great work and are very personable. LOVE that there is a loaner available too.
-Larry and Georgia B.

Highly recommend. Honest and reputable service.
-Cassandra B.

The business always does a good job and they are very pleasant. They explained things to her after the repairs were done and she would recommend them to anybody who wants to buy a vehicle or have service done.
-Eliz S.

Thanks for getting us in... I feel much better now that the car has been looked and inspected... and it is ready to go!
-Ted and Susan F.

Sean was great as always. He kept me involved in the process the whole way. I've been going to Vandervorts for the past 15 years.
-Shannon M.

They are up front and he appreciates their honesty. I have been going to this business for decades because they do great work. I have a good relationship with the business because I can trust them.
-Bill D.

They got me in early for my appointment and out in a timely manner. Great place to do business!
-Linda & Erin O.

Once again they gave me great service. It has always been a pleasure doing business there.
-Douglas P.

My husband and I were very satisfied with the work done on my Pontiac and the same day service was wonderful. We need some more minor work done and return in August. You can trust this business to do a good and expeditious job.
-Dick B.

Very thorough, took the time to diagnose what the exact problem was, high quality work, and great customer service.
-Cynthia M.

You guys are great! I will never bring my car for service anywhere else! You are the only people I trust with my car. You are all experienced and know what your doing. Very comfortable atmosphere! Thank You!
-Carol F.

My first time with this service station. They got my vehicle in on time and were very pleasant. I will be going here again.
-Robert C.

I was impressed with the service and the use of technology (Email) to communicate with customers. I like the rebate for every $400 spent. Service was prompt and courteous. A much better experience than at the dealer's service shop I was previously using.
-Peter W

Always on time and waiting at the station is always pleasant as can be. On my last visit, the air conditioner was turned down because I'm such a sissy. As always, thanks guys.
-Bette I

Got me going again. I can always depend on Cliff & the guys for fast, dependable service to my old bucket of bolts.
-Scott S